To see detailed h2h stats and predictions for Dustin Brown vs Rafael Nadal, see our Stevegtennis head to head prediction here.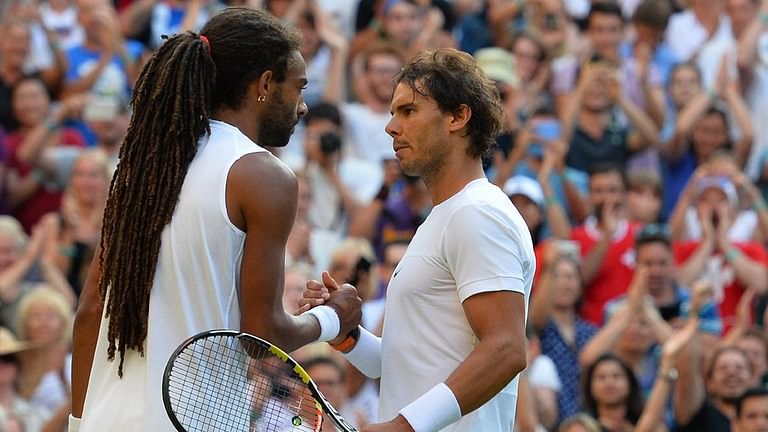 The second-round Wimbledon defeat by 102nd-ranked
Dustin Brown
was
Rafael Nadal's
12th loss of the 2015 season. Just like his other defeats this year, it had been an up-and-down performance with his forehand breaking down at the most inopportune moment. As a Nadal admirer who has revelled in his guts and gumption on the court, it's been painful to watch the Spanish matador cut a sorry figure yet again. The sting on his ground-strokes, the fierce on-court attitude and the swift problem-solving skills – all the elements that have made Nadal who he is, were absent. It was an ordinary player on the Centre Court without the confidence and conviction of a multiple Slam champion.
Rafael Nadal: Searching for lost confidence
Confidence – the 10-lettered word which the Spaniard has been searching for all year long, is the biggest missing piece in the jigsaw puzzle. With the body ageing, the road to reach the top after an injury-related hiatus is a tough and winding one for any athlete. Rafa's last major comeback from injury in 2013 was the stuff of legends but that was two years ago and should not even be brought into comparison. It's been an altogether different scenario this season. The repeated failures on the court have ebbed away the self-assurance that Rafa once possessed in abundance. Nadal is absolutely a rhythm player. He thrives on his winning momentum but the current situation is simply not conducive for him to get back his lost mojo. If Monte Carlo and Madrid brought about positive signs, then they were gone by the time he arrived in Rome. The sustenance of the form has not been there which is why the 14-time Major winner has not been able to build on it.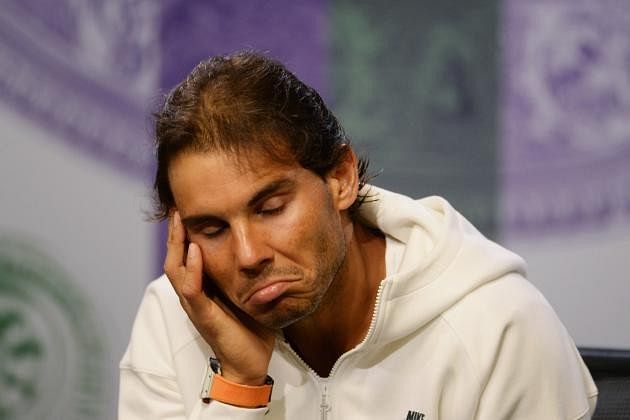 With the Stuttgart title on grass, many hoped it would help him to turn around his fortunes.  But his latest setback was a body blow for even the Nadal camp who had sounded positive before Wimbledon. Rafa himself wore a despondent look in his post-match press conference. The Spaniard who is usually brutally honest in his interviews, said:"I progress day by day, tournament by tournament. In a while we will see where I am, where I can get to and where I can't. If I carry on like this for two more years, we'll see." That is not a very optimistic picture and at the same time, quite shuddering to imagine tennis without Rafa in two years' time if his woes continue. Isn't it perhaps the right time for him to re-evaluate some of the decisions regarding his team?
Can a new voice help Rafa alongside Toni?
The clamouring for a new coach is growing louder by the hour. Seven-time Grand Slam champion John McEnroe, a staunch supporter of Nadal over the years, has raised the pertinent question of a coaching change. While McEnroe has asked for a new coach who will supplant Toni Nadal, I believe a new voice who will not overshadow his uncle, is more apt for his situation.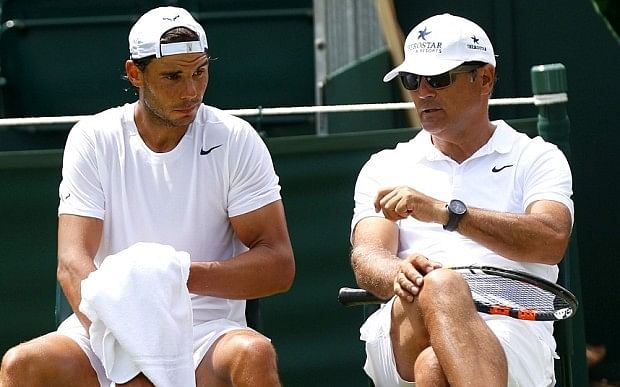 Rafa is too rigorous with his routines. His idiosyncrasies on the court like arranging the water bottles meticulously or his time-consuming procedure to start his serve are fine examples to show that working outside the set mode is not something he particularly enjoys. But with 14 years of professional career, sometimes a fresh perspective is required to renew the vigour and vitality. If a new voice can work in tandem with Toni and can help in his now lost problem-solving abilities, then that would be most welcome. Novak Djokovic asked for the services of Boris Becker after failing to have the edge in Grand Slam finals. While Novak did not remove his long-time coach Marian Vajda, having Becker helped him regain his motivation. Roger Federer too opted to incorporate the serve-and-volleying skills of Stefan Edberg after a year ravaged with back injury. It helped the Swiss re-invent his game and claw his way back to the top echelons of the sport.
Re-invention: an essential part of evolution of every athlete
Re-invention – it becomes an integral part of every top athlete's training programme because the differences at the highest level are too less. Familial bonds are intrinsic for Rafa's pursuit of excellence but also, at the age of 29 after quite a few injury-ridden years, some more assistance can only help reap the rewards.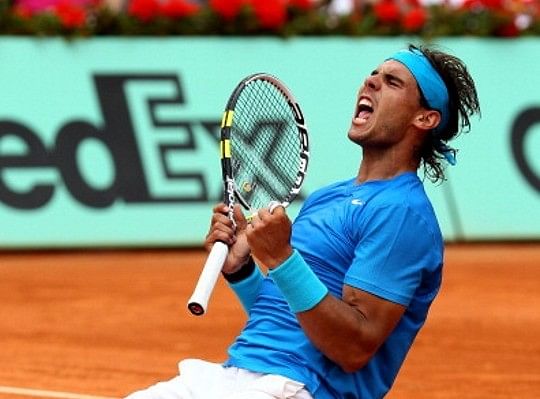 Right now, Rafa's mind unfortunately is refusing to cooperate under relentless pressure. With the self-belief missing, his forte – his forehand breaks down most often. And with that, the fear sets in and Rafa is unable to manoeuvre the match anymore after a blip. It has been a frequent picture this year with Nadal losing numerous leads to end up as the vanquished. Renowned coaches Brad Gilbert and Darren Cahill both pointed out that a tactical change in Rafa's return stance was missing in his match against Dustin Brown. Rafa was healthy and self-admittedly better equipped this year to tackle the green turf at Wimbledon. The contest against Brown was one he could have perhaps won had he brought in some variation to confuse the German at the other end.
Can a sports psychologist ease off the anxiety?
Unlike the Rafa of old, this Rafa gets burdened easily and seems unsure of his abilities when his game is not working. The former World No. 1 has been quite candid about having anxiety issues in 2015 and his recent loss only validates that the problem is not entirely gone. The clarity in Nadal's thoughts is sorely missing which, time and again, is being manifested on the court.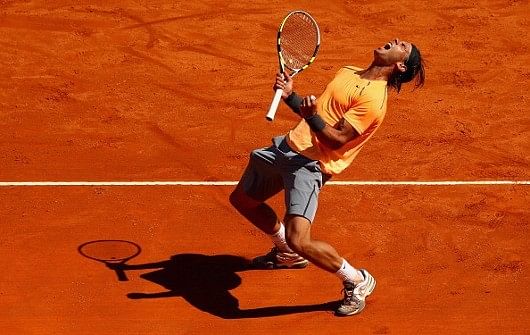 Is it perhaps a feasible option to bring in a sports psychologist who can aid in relaxing his mind and shrug off the countless doubts he is having? Rafa's peers – Andy Murray and Petra Kvitova chose to empower themselves with psychologists and that has paid rich dividends. It's all in the mind for the Mallorcan. Witnessing one of the most feared competitors now reduced to just a pale shadow of his former self is a miserable experience for any tennis aficionado. One can only hope that Rafael Nadal's team acts fast and judiciously and perhaps a little less obstinately, because the clock is ticking away.
For additional head to head predictions of Dustin Brown Rafael Nadal, you can see detailed H2H stats for Dustin Brown vs Rafael Nadal.
To see all our predictions for upcoming matches, based on our machine learning model analysing results since 1960, see our tennis predictions page here.