Who will win between Internacional vs Caxias? Below is our analysis of all the head to head stats between the 2 teams, and our prediction of various game outcomes including BTTS, Over / Under and most likely match score.
Venue Name

Estádio José Pinheiro Borda

Venue Name

Estádio Francisco Stédile

Coach

Luiz Antônio Venker de Menezes

Coach

Thiago Carvalho de Oliveira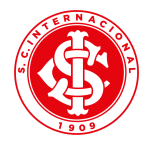 Internacional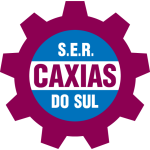 Caxias
*The Stevegtennis prediction algorithm uses historical & recent form with in depth machine learning of all stats.
| Performance Summary | Internacional | Caxias |
| --- | --- | --- |
| Total Wins | 19 | |
| Home Wins | 10 | |
| Away Wins | 9 | |
| Total Draws | 11 | |
| Home Draws | 6 | |
| Away Draws | 5 | |
| Total Lost | 7 | |
| Home Losses | 2 | |
| Away Losses | 5 | |
| Total Goals For | 52 | |
| Home Goals For | 28 | |
| Away Goals For | 24 | |
| Total Goals Against | 26 | |
| Home Goals Against | 12 | |
| Away Goals Against | 14 | |
| Total Clean Sheet | 18 | |
| Home Clean Sheet | 8 | |
| Away Clean Sheet | 10 | |
| Total Failed To Score | 10 | |
| Home Failed To Score | 4 | |
| Away Failed To Score | 6 | |
| Total Av Goals Scored | 1.41 | |
| Home Av Goals Scored | 1.56 | |
| Away Av Goals Scored | 1.26 | |
| Total Av Goals Conceded | 0.7 | |
| Home Av Goals Conceded | 0.67 | |
| Away Av Goals Conceded | 0.74 | |
| Total Av 1st Goal Scored | 34m | |
| Home Av 1st Goal Scored | 37m | |
| Away Av 1st Goal Scored | 31m | |
| Total Av 1st Goal Conceded | 45m | |
| Home Av 1st Goal Conceded | 51m | |
| Away Av 1st Goal Conceded | 38m | |
| Goals Scoring Minutes | Internacional | Caxias |
| --- | --- | --- |
| 0-15 | (%) | (%) |
| 15-30 | (%) | (%) |
| 30-45 | (%) | (%) |
| 45-60 | (%) | (%) |
| 60-75 | (%) | (%) |
| 75-90 | (%) | (%) |
| Goals Conceded Minutes | Internacional | Caxias |
| --- | --- | --- |
| 0-15 | (%) | (%) |
| 15-30 | (%) | (%) |
| 30-45 | (%) | (%) |
| 45-60 | (%) | (%) |
| 60-75 | (%) | (%) |
| 75-90 | (%) | (%) |
| Combined Match Stats | Internacional | Caxias |
| --- | --- | --- |
| Attacks | | |
| Dangerous Attacks | | |
| Av Possession Percent | | |
| Fouls | | |
| Av Fouls Per Game | | |
| Offside | | |
| Red Cards | | |
| Yellow Cards | | |
| Shots Blocked | | |
| Shots Off Target | | |
| Av Shots Off Target | | |
| Shots On Target | | |
| Av Shots On Target | | |
| Total Corners | | |
| Av Corners | | |
| BTTS | | |
| Av Player Rating Per Match | | |
| Tackles | | |
Total Match Goals Percentages
Internacional
Caxias
Over 0.5
Over 1.5
Over 2.5
Over 3.5
Over 4.5
Over 5.5
Under 0.5
Under 1.5
Under 2.5
Under 3.5
Under 4.5
Under 5.5
| Performance Summary | Internacional | Caxias |
| --- | --- | --- |
| Shots Total | 10 | 10 |
| Shots Blocked | | |
| Shots Inside Box | | |
| Shots Outside Box | | |
| Passes Total | | |
| Accurate Passes | | |
| Pass Accuracy % | | |
| Total Attacks | 87 | 110 |
| Dangerous Attacks | 59 | 83 |
| Fouls | | |
| Corners | 3 | 6 |
| Offsides | | |
| Possession Time | 51 | 49 |
| Yellow Cards | 3 | 2 |
| Red Cards | 0 | 0 |
| Yellow Red Cards | 0 | 0 |
| Saves | | |
| Substitutions | 4 | 5 |
| Goal Kicks | | |
| Goal Attampts | | |
| Free Kicks | | |
| Throw Ins | | |
| Ball Safe | 95 | 82 |
| Goals | 1 | 1 |
| Penalties | 0 | 1 |
| Injuries | 3 | 2 |
No
player
age

Coach
Luiz Antônio Venker de Menezes
Player
15
15
0
0
0
0
0
30
30
0
0
0
0
0
27
27
0
0
0
0
0
23
23
0
0
0
0
0
16
16
0
0
0
0
0
33
33
0
0
0
0
0
25
25
0
0
0
0
0
31
31
0
0
0
0
0
24
24
0
0
0
0
0
45
45
0
0
0
0
0
No
player
age

Coach
Thiago Carvalho de Oliveira
Player
0
0
0
0
0
0
0
0
0
0
0
0
0
0
0
0
0
0
0
0
0
0
0
0
0
0
0
0
0
0
0
0
0
0
0
0
0
0
0
0
0
0
0
0
0
0
0
0
0
0
UEFA Champions League
UEFA Europa League
Relegation