Who will win between Chelsea vs Aston Villa? Below is our analysis of all the head to head stats between the 2 teams, and our prediction of various game outcomes including BTTS, Over / Under and most likely match score.
Venue Name

Stamford Bridge

Coach

Unai Emery Etxegoien

Current Top Score

Didier Yves

Current Top Score

Kevin Oghenetega Tamaraebi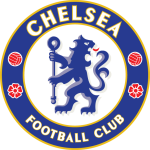 Chelsea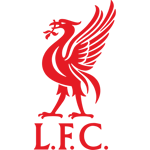 Liverpool
view predictions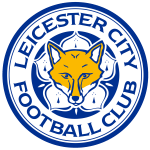 Leicester City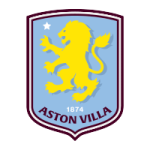 Aston Villa
view predictions
*The Stevegtennis prediction algorithm uses historical & recent form with in depth machine learning of all stats.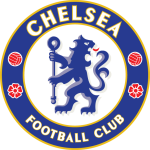 Chelsea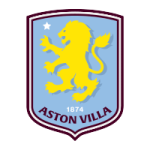 Aston Villa
18'
O. Watkins
| Performance Summary | Chelsea | Aston Villa |
| --- | --- | --- |
| Shots Total | 14 | 4 |
| Shots Blocked | 3 | 0 |
| Shots Inside Box | 10 | 3 |
| Shots Outside Box | 4 | 1 |
| Passes Total | 321 | 146 |
| Accurate Passes | 290 | 114 |
| Pass Accuracy % | 90.34 | 78.08 |
| Total Attacks | 78 | 29 |
| Dangerous Attacks | 45 | 10 |
| Fouls | 6 | 7 |
| Corners | 8 | 0 |
| Offsides | 1 | 0 |
| Possession Time | 70 | 30 |
| Yellow Cards | 1 | 1 |
| Red Cards | 0 | 0 |
| Yellow Red Cards | 0 | 0 |
| Saves | 0 | 5 |
| Substitutions | 0 | 0 |
| Goal Kicks | 2 | 4 |
| Goal Attampts | 8 | 3 |
| Free Kicks | 7 | 7 |
| Throw Ins | 9 | 4 |
| Ball Safe | 31 | 35 |
| Goals | 0 | 1 |
| Penalties | 0 | 0 |
| Injuries | | |
| | Chelsea | 3-4-2-1 |
| --- | --- | --- |
| 1 | Kepa Arrizabalaga | |
| 26 | Kalidou Koulibaly | |
| 32 | Marc Cucurella | |
| 21 | Ben Chilwell | |
| 24 | Reece James | |
| 8 | Mateo Kovačić | |
| 12 | Ruben Loftus-Cheek | |
| 29 | Kai Havertz | |
| 15 | Mykhaylo Mudryk | |
| 5 | Enzo Fernández | |
| 11 | João Félix | |
| | Aston Villa | 4-4-2 |
| --- | --- | --- |
| | Emiliano Martínez | 1 |
| | Ashley Young | 18 |
| | Álex Moreno | 15 |
| | Tyrone Mings | 5 |
| | Ezri Konsa | 4 |
| | John McGinn | 7 |
| | Emiliano Buendía | 10 |
| | Boubacar Kamara | 44 |
| | Douglas Luiz | 6 |
| | Jacob Ramsey | 41 |
| | Ollie Watkins | 11 |
Change
| | | |
| --- | --- | --- |
| 23 | Conor Gallagher | |
| 31 | Noni Madueke | |
| 30 | Carney Chukwuemeka | |
| 13 | Marcus Bettinelli | |
| 19 | Mason Mount | |
| 14 | Trevoh Chalobah | |
| 4 | Benoît Badiashile | |
| 7 | N'Golo Kanté | |
| 10 | Christian Pulišić | |
| | | |
| --- | --- | --- |
| | Bertrand Traoré | 9 |
| | Leon Bailey | 31 |
| | Jhon Durán | 22 |
| | Calum Chambers | 16 |
| | Leander Dendoncker | 32 |
| | Diego Carlos | 3 |
| | Lucas Digne | 27 |
| | James Wright | 64 |
| | Viljami Sinisalo | 38 |
| | | | |
| --- | --- | --- | --- |
| | | B. Kamara | 4' |
| | | O. Watkins | 18' |
| 39' | Mateo Kovacic | | |
| Performance Summary | Chelsea | Aston Villa |
| --- | --- | --- |
| Total Wins | 10 | 11 |
| Home Wins | 6 | 7 |
| Away Wins | 4 | 4 |
| Total Draws | 8 | 5 |
| Home Draws | 4 | 2 |
| Away Draws | 4 | 3 |
| Total Lost | 9 | 11 |
| Home Losses | 3 | 5 |
| Away Losses | 6 | 6 |
| Total Goals For | 29 | 35 |
| Home Goals For | 16 | 23 |
| Away Goals For | 13 | 12 |
| Total Goals Against | 28 | 39 |
| Home Goals Against | 10 | 19 |
| Away Goals Against | 18 | 20 |
| Total Clean Sheet | 9 | 8 |
| Home Clean Sheet | 5 | 4 |
| Away Clean Sheet | 4 | 4 |
| Total Failed To Score | 9 | 6 |
| Home Failed To Score | 4 | 2 |
| Away Failed To Score | 5 | 4 |
| Total Av Goals Scored | 1.07 | 1.3 |
| Home Av Goals Scored | 1.23 | 1.64 |
| Away Av Goals Scored | 0.93 | 0.92 |
| Total Av Goals Conceded | 1.04 | 1.44 |
| Home Av Goals Conceded | 0.77 | 1.36 |
| Away Av Goals Conceded | 1.29 | 1.54 |
| Total Av 1st Goal Scored | 39m | 35m |
| Home Av 1st Goal Scored | 51m | 29m |
| Away Av 1st Goal Scored | 28m | 43m |
| Total Av 1st Goal Conceded | 48m | 25m |
| Home Av 1st Goal Conceded | 34m | 18m |
| Away Av 1st Goal Conceded | 66m | 32m |
Goals Scoring Minutes
Chelsea
Aston Villa
0-15
2

(6.9%)

10

(28.6%)

15-30
6

(20.7%)

4

(11.4%)

30-45
4

(13.8%)

4

(11.4%)

45-60
6

(20.7%)

5

(14.3%)

60-75
3

(10.3%)

6

(17.1%)

75-90
8

(27.6%)

6

(17.1%)
Goals Conceded Minutes
Chelsea
Aston Villa
0-15
3

(10.7%)

9

(23.1%)

15-30
3

(10.7%)

3

(7.7%)

30-45
6

(21.4%)

8

(20.5%)

45-60
1

(3.6%)

4

(10.3%)

60-75
10

(35.7%)

6

(15.4%)

75-90
5

(17.9%)

9

(23.1%)
| Combined Match Stats | Chelsea | Aston Villa |
| --- | --- | --- |
| Attacks | 3025 | 2541 |
| Dangerous Attacks | 1513 | 1080 |
| Av Possession Percent | 59.26 | 49.26 |
| Fouls | 285 | 296 |
| Av Fouls Per Game | 10.56 | 10.96 |
| Offside | 61 | 44 |
| Red Cards | 3 | 1 |
| Yellow Cards | 58 | 53 |
| Shots Blocked | 93 | 75 |
| Shots Off Target | 207 | 183 |
| Av Shots Off Target | 7.67 | 6.78 |
| Shots On Target | 110 | 112 |
| Av Shots On Target | 4.07 | 4.15 |
| Total Corners | 151 | 109 |
| Av Corners | 5.59 | 4.04 |
| BTTS | 44.44 | 51.85 |
| Av Player Rating Per Match | 6.76 | 6.71 |
| Tackles | 542 | 447 |
Total Match Goals Percentages
Chelsea
Aston Villa
Over 0.5
92.31
85.71
100
92.31
Over 1.5
53.85
71.43
78.57
84.62
Over 2.5
38.46
42.86
57.14
46.15
Over 3.5
15.38
14.29
35.71
23.08
Over 4.5
0
7.14
14.29
0
Over 5.5
0
0
14.29
0
Under 0.5
7.69
14.29
0
7.69
Under 1.5
46.15
28.57
21.43
15.38
Under 2.5
61.54
57.14
42.86
53.85
Under 3.5
84.62
85.71
64.29
76.92
Under 4.5
100
92.86
85.71
100
Under 5.5
100
100
85.71
100
| Performance Summary | Chelsea | Aston Villa |
| --- | --- | --- |
| Shots Total | 16 | 14 |
| Shots Blocked | | |
| Shots Inside Box | | |
| Shots Outside Box | | |
| Passes Total | | |
| Accurate Passes | | |
| Pass Accuracy % | | |
| Total Attacks | 69 | 86 |
| Dangerous Attacks | 27 | 36 |
| Fouls | | |
| Corners | 6 | 5 |
| Offsides | | |
| Possession Time | 51 | 49 |
| Yellow Cards | 0 | 1 |
| Red Cards | 0 | 0 |
| Yellow Red Cards | | |
| Saves | | |
| Substitutions | 0 | 0 |
| Goal Kicks | | |
| Goal Attampts | | |
| Free Kicks | | |
| Throw Ins | | |
| Ball Safe | | |
| Goals | 1 | 0 |
| Penalties | 0 | 0 |
| Injuries | | |
No
player
age

Coach
Graham Potter
Player
1
1
0
1666
0
0
7.26
13
13
0
0
0
0
0
16
16
0
764
0
0
6.72
6
6
0
1812
0
0
7.33
21
21
2
872
0
0
6.94
24
24
1
941
0
0
7.28
28
28
0
1101
0
0
6.95
7
7
0
174
0
0
7.25
8
8
1
1166
0
0
6.82
10
10
1
684
0
0
6.62
No
player
age

Coach
Unai Emery Etxegoien
Player
1
1
0
2195
0
0
6.91
4
4
0
2332
0
0
6.85
5
5
0
2160
0
0
6.97
2
2
0
1639
0
0
6.83
6
6
3
1953
0
0
7.05
7
7
0
1707
0
0
7.08
10
10
5
1638
0
0
6.81
41
41
3
1686
0
0
6.94
11
11
9
2149
0
0
6.86
31
31
4
1622
0
0
6.64
UEFA Champions League
UEFA Europa League
Relegation