Who will win between São Raimundo RR vs Real? Below is our analysis of all the head to head stats between the 2 teams, and our prediction of various game outcomes including BTTS, Over / Under and most likely match score. Venue Name

Estádio Flamarion Vasconcelos

Venue Name

Estádio Raimundo Ribeiro de Souza

Coach

Francisco Moura Viana

Coach

Rildo de Moura Ramos

Current Top Score

Érico Roberto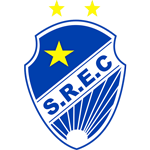 São Raimundo RR Real
*The Stevegtennis prediction algorithm uses historical & recent form with in depth machine learning of all stats.
| Performance Summary | São Raimundo RR | Real |
| --- | --- | --- |
| Total Wins | 1 | |
| Home Wins | 1 | |
| Away Wins | 0 | |
| Total Draws | 0 | |
| Home Draws | 0 | |
| Away Draws | 0 | |
| Total Lost | 0 | |
| Home Losses | 0 | |
| Away Losses | 0 | |
| Total Goals For | 4 | |
| Home Goals For | 4 | |
| Away Goals For | 0 | |
| Total Goals Against | 3 | |
| Home Goals Against | 3 | |
| Away Goals Against | 0 | |
| Total Clean Sheet | 0 | |
| Home Clean Sheet | 0 | |
| Away Clean Sheet | 0 | |
| Total Failed To Score | 0 | |
| Home Failed To Score | 0 | |
| Away Failed To Score | 0 | |
| Total Av Goals Scored | 4 | |
| Home Av Goals Scored | 4 | |
| Away Av Goals Scored | 0 | |
| Total Av Goals Conceded | 3 | |
| Home Av Goals Conceded | 3 | |
| Away Av Goals Conceded | 0 | |
| Total Av 1st Goal Scored | 3m | |
| Home Av 1st Goal Scored | 3m | |
| Away Av 1st Goal Scored | 0m | |
| Total Av 1st Goal Conceded | 22m | |
| Home Av 1st Goal Conceded | 0m | |
| Away Av 1st Goal Conceded | 22m | |
Goals Scoring Minutes
São Raimundo RR
Real
0-15
1

(25%)

(%)

15-30
1

(25%)

(%)

30-45
1

(25%)

(%)

45-60
0

(0%)

(%)

60-75
0

(0%)

(%)

75-90
1

(25%)

(%)
Goals Conceded Minutes
São Raimundo RR
Real
0-15
0

(0%)

(%)

15-30
1

(33.3%)

(%)

30-45
0

(0%)

(%)

45-60
0

(0%)

(%)

60-75
1

(33.3%)

(%)

75-90
1

(33.3%)

(%)
| Combined Match Stats | São Raimundo RR | Real |
| --- | --- | --- |
| Attacks | 104 | |
| Dangerous Attacks | 59 | |
| Av Possession Percent | 43.00 | |
| Fouls | 0 | |
| Av Fouls Per Game | 0.00 | |
| Offside | 0 | |
| Red Cards | 1 | |
| Yellow Cards | 6 | |
| Shots Blocked | 0 | |
| Shots Off Target | 3 | |
| Av Shots Off Target | 3.00 | |
| Shots On Target | 2 | |
| Av Shots On Target | 2.00 | |
| Total Corners | 4 | |
| Av Corners | 4.00 | |
| BTTS | 100 | |
| Av Player Rating Per Match | 0 | |
| Tackles | 0 | |
Total Match Goals Percentages
São Raimundo RR
Real
Over 0.5
100
0
Over 1.5
100
0
Over 2.5
100
0
Over 3.5
100
0
Over 4.5
100
0
Over 5.5
100
0
Under 0.5
0
0
Under 1.5
0
0
Under 2.5
0
0
Under 3.5
0
0
Under 4.5
0
0
Under 5.5
0
0
| Performance Summary | São Raimundo RR | Real |
| --- | --- | --- |
| Shots Total | | |
| Shots Blocked | | |
| Shots Inside Box | | |
| Shots Outside Box | | |
| Passes Total | | |
| Accurate Passes | | |
| Pass Accuracy % | | |
| Total Attacks | | |
| Dangerous Attacks | | |
| Fouls | | |
| Corners | | |
| Offsides | | |
| Possession Time | | |
| Yellow Cards | | |
| Red Cards | | |
| Yellow Red Cards | | |
| Saves | | |
| Substitutions | | |
| Goal Kicks | | |
| Goal Attampts | | |
| Free Kicks | | |
| Throw Ins | | |
| Ball Safe | | |
| Goals | | |
| Penalties | | |
| Injuries | | |
No
player
age

Coach
Francisco Moura Viana
Player
0
0
0
0
0
0
0
0
0
0
0
0
0
0
0
0
0
0
0
0
0
0
0
0
0
0
0
0
0
0
0
0
0
0
0
0
0
0
0
0
0
0
0
0
0
0
0
0
0
0
No
player
age

Coach
Rildo de Moura Ramos
Player
0
0
0
0
0
0
0
0
0
0
0
0
0
0
0
0
0
0
0
0
0
0
0
0
0
0
0
0
0
0
0
0
0
0
0